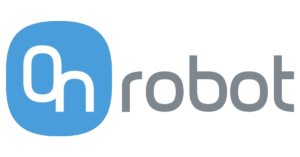 On Robot is one stop shopping for your collaborative applications. With all the tools you need at one place to automate more.

In addition to electric, vacuum, and magnetic grippers, award-winning Gecko gripping technology, force/torque sensors, a 2.5D vision system, screwdriver, sander kits, and tool changers, the OnRobot product line also includes a wide variety of tools and software for collaborative applications.
RG2 & RG6 Grippers-out of the box customized solutions
Flexible 2 finger robot grippers with wide strokes. These enable true collaboration with human operators, supporting them like a co-worker would.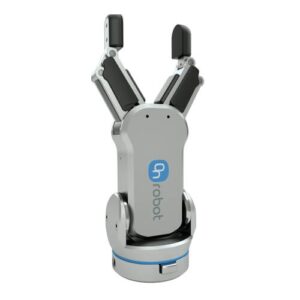 2FG7- No fuss parallel gripper for tight spaces and demanding payloads
Built to resist severe manufacturing processes and applications, and capable of carrying heavy payloads even in cramped quarters. Strong but adaptable, with precise force and stroke adjustments to meet the demands of your particular application.

Cleanroom certification for easy implementation in the electronics and pharmaceutical industries.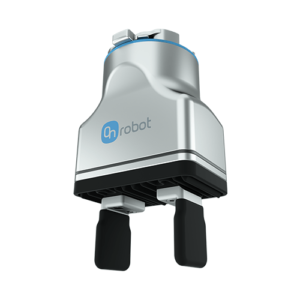 2FGP20 Palletizer gripper-Versatile electric gripper for palletizing and slip sheet handling
Heavy cardboard boxes, open boxes, and other containers that can't be grasped by a vacuum should be palletized.
Fast deployment is provided by an electric gripper without the complication and expense of an external air supply.
A pre-made gripper saves a lot of money.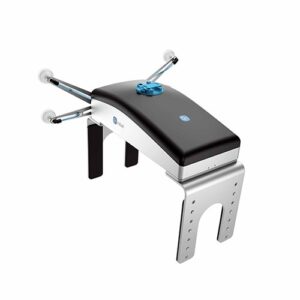 MG10 Gripper-Versatile electric magnetic gripper for safe and precise collaborative applications
Electric magnetic gripper offers fast out-of-the-box deployment without the complexity and costs of external air supply 
Built-in intelligence with easily adjustable force and part detection ensures reliable handling of a wide range of part sizes and weights
Fast, compact and customizable gripper to fit all your application needs
Ensure safe and reliable operation by maintaining grip even after power loss or emergency stop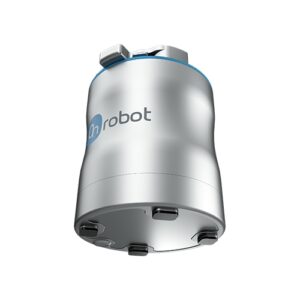 Compact, lightweight Gecko Single Pad Gripper requires no cables, electricity, air, or programming for cost-effective, plug-and-play performance
Innovative adhesive gripper for flat, smooth, or perforated objects automates tasks that were previously not possible
No-mark gripping even for shiny surfaces – cleaning step is not required, saving time and improving productivity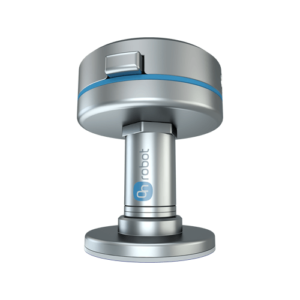 3FG15 Gripper-Flexible, large-stroke 3 finger gripper
Flexible production – large-stroke optimizes CNC lathe-tending for multiple part sizes with a single 3-finger gripper
Accurate centric positioning drives higher quality, consistency, and output with minimal programming
Strong, stable grip with 3 contact points makes gripper fast and easy to redeploy for multiple processes 
Accomplish more with customizable fingertips to flexibly grip a wide range of part sizes and shapes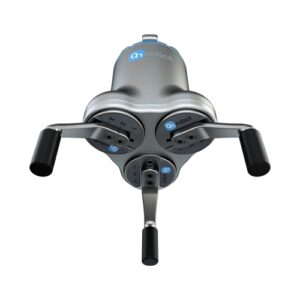 VG10-Flexible, adjustable electrical vacuum gripper
Out-of-the-box deployment—plug into the robot arm and configure the gripper to fit the product—provides fast productivity and ROI.
No external air supply required reduces maintenance costs and speeds deployment.
Dual gripping functionality enables shorter cycle time.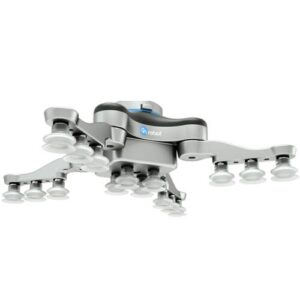 VGC10-Compact, customizable electrical vacuum gripper
Flexible electric vacuum gripper with unlimited customization fits all your application needs
Small, lightweight gripper is perfect for tight spaces but with plenty of power for objects up to 15kg
No external air supply needed for reduced maintenance costs and faster deployment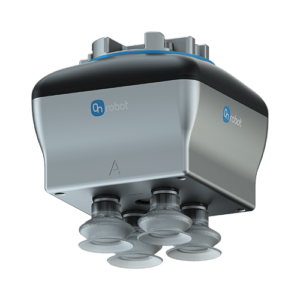 VGP20-Powerful electric vacuum gripper ideal for cardboard box palletizing
Industry's most powerful electric vacuum gripper saves up to 90% over pneumatic grippers
Ideal for palletizing boxes—including cost-saving, thinner cardboard—and handling irregular shapes and porous surfaces
Built-in intelligence and multichannel functionality ensure failsafe, flexible operation
Complete out-of-the-box vacuum gripper offers fast, easy deployment with any leading robot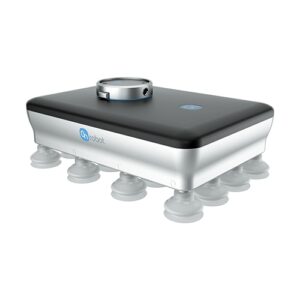 Soft Gripper-Flexible food grade robot gripper
Explore new possibilities for food and beverage, cosmetics, and pharmaceuticals automation with certified food-grade soft gripper
Easily handle a wide array of irregular shapes and delicate objects with flexible silicon-molded gripper
Safely handle fragile and delicate objects for higher production quality and reduced waste
No external air supply means no dust, no noise, no complexity, and no additional costs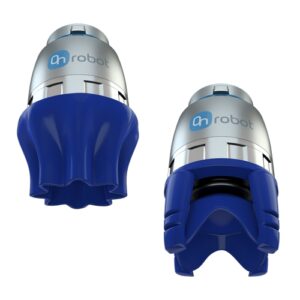 Sander-Fast, easy and flexible automated material removal
Easy to deploy and program right out of the box for sanding, buffing and polishing
Complete package includes everything needed for immediate use on a range of parts and materials
Fast, automated sanding Grit Changer reduces downtime and labor
Electric tool (no compressed air) boosts efficiency and control