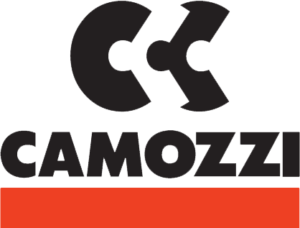 Founded in 1964, Camozzi Automation is a global leader in the design and production of motion and fluid control components, systems and technologies for Industrial automation, Transportation and Life science industries.
Often the efficiency of a pneumatic system depends on the composition of the air that makes movement possible. It is therefore essential to use modular FRL units that Camozzi can supply in pre-assembled groups and equipped with accessories.
FRL units
Pressure regulators
Pressure switches and vacuum switches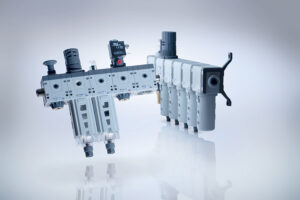 Proportional valves and regulators
Traditional pneumatics' discrete functioning can be circumvented by proportional technology, which uses various control strategies depending on the performance required. A variety of products that include propotional technology to control flow rate, pressure, and position have been created for applications that need accuracy, rapid response times, and control optimization. This product line meets the primary application requirements, such as those for compactness, speed of reaction, and high flow rates. Performances can frequently be tailored based on the requirements of the application.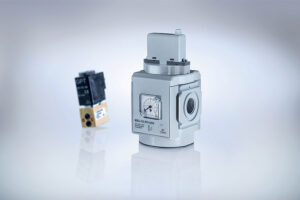 Both applications requiring rotary motions and those requiring linear movements can be handled by pneumatic actuation, which consists of many product families. Camozzi offers non-standard or ISO actuators depending on the type. Modern designs and weight- and space-saving features are features shared by all actuators.
ISO cylinders and standard cylinders
Compact cylinders
Inox cylinders
Guided cylinders
Non-standardized cylinders
Rotating cylinders
Rodless cylinders
Sensors
Work units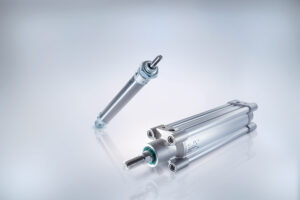 Camozzi Automation's offering in the development of solutions that meet the needs of the many industrial sectors is completed by electric actuation, in addition to conventional pneumatic actuation and proportional technology. Electromechanical cylinders and axes with the appropriate motors and drives are part of the technology offer and solutions for electric actuation.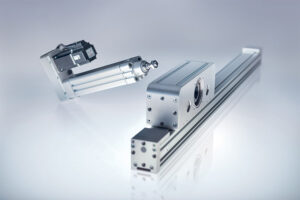 Camozzi pneumatic fittings are composed of brass, technopolymer, and stainless steel and are available in a wide range of shapes and configurations enabling simplicity of installation on a variety of equipment, machinery, and tubing where sealed reliability is important.
Push-in/super rapid fittings
Pipe fittings
Tubing, spirals and accessories
Compression/rapid fittings
Compression/universal fittings
Quick release couplings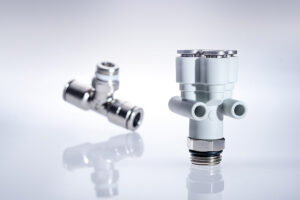 Camozzi provides the ideal option for any handling requirement. All of their grippers are weight and size optimized to make it easier to connect them to handling systems that are more or less complicated, ranging from straightforward gantries to robotic arms. Ejectors, filters, accessories, and suction pads are available in their selection for vacuum handling in situations when mechanical handling techniques are insufficient, such as when handling large or fragile products.
Grippers
Suction cups
Ejectors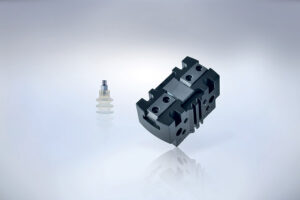 Valves and Solenoid Valves
The center of a pneumatic circuit, where accuracy and dependability can make a difference, are control elements. Camozzi valves and solenoid valves are available in a variety of sizes and flow rates to meet the needs of any industrial sector. They are built for maximum performance in terms of flow rate and power consumption.
Mechanical and manual valves
Logic valves
Automatic valves
Flow control valves
Silencers
Solenoid, pneumatic and valve units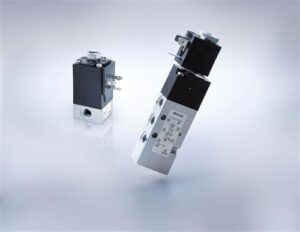 Fieldbus/serial and multipole systems
Camozzi's mission is to ensure the adaptability and dependability of its parts and solutions. To this end, the company is constantly developing valve islands that are designed to meet all requirements for flow rates, size, and performance in both multipole and fieldbus/serial versions.
Valve islands
Multi-serial modules