CREVIS, known for its expertise in the industrial automation technology, manages the entire process of product development, manufacturing, and production in industrial controllers and machine vision cameras since its foundation in 2000, and is the only company in South Korea that specializes in industrial networking.
Multi cable transit for cables with connectors
Many pre-terminated cables (up to 65 mm in diameter) and cables without connectors (up to 75 mm in diameter) can be routed quickly into enclosures, control panels, or machines and sealed with up to IP66/UL type 4X rated ingress protection (certified in accordance with EN 60529/UL50-E) using the patented grommet-based icotek cable transit systems. Additionally, the cable transits act as cable strain reliefs (acc. to EN 62444). The split multi cable transit system is simple to assemble, making it ideal for maintenance and retrofits.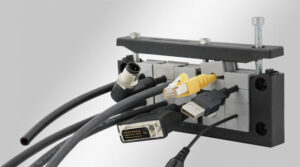 DB distribution box
Centrally routed cables can be dispersed 360 degrees in any desired directions using the new distribution box. It is possible to route, seal with IP54 (according to 60529), and strain-relieve cables with and without connections in compliance with EN 62444.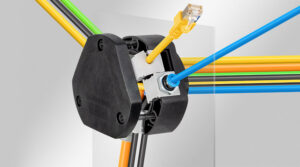 IMAS-Connect
The icotek IMAS-CONNECTTM is a modularly designed grommet system for mounting circular connections, Keystone jacks, PushPull connectors, hose fittings, pressure compensation elements, and many other items. The split icotek cable entrance frame is transformed into a hybrid system by using the modular adapter system.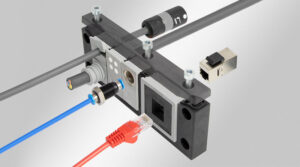 Cable entry plates, membrane based
Unterminated cables, pneumatic and hydraulic hoses, or optical fibers can be rapidly and efficiently routed into control cabinets, panels, or machines using membrane-based cable entrance plates, and they can be sealed with approved protection classes up to IP68 (according to EN 60529) and UL Type 4X. (acc. to UL50 E). Traditional cable glands can be replaced with icotek cable entry plates, which save money, time, and space.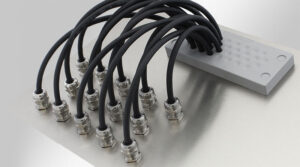 Strain relief for cables & wires
The user can quickly construct, arrange, and strain relieve cables in accordance with EN 62444 by using universal icotek strain relief plates with cord grip functionality.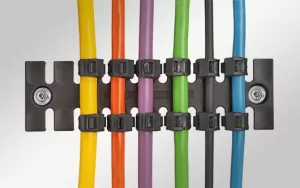 EMC cable clamps
A progressively higher level of failure protection is needed for process monitoring and control equipment. Grounding and EMI shielding are crucial. A crucial location is where the cable shield connects to the cabinet ground. The connection must have a low resistance because this is crucial. A variety of frequency ranges were used to test every icotek EMC cable clamp for shielding cables with diameters ranging from 1.5 to 75 mm, and in every test, leakage resistance was at a minimum.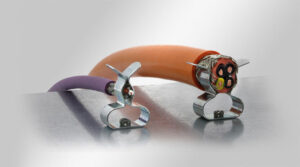 Base plates
Industrial manufacturing facilities' use of control panels requires reliable protection from dust and dirt entry. Cleaning the interiors of unclean enclosures Base plates for icotek enclosures for dust-tight cable access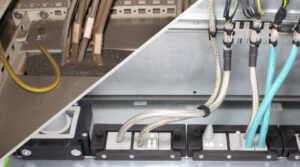 Punch drivers and DIN rail cutters
Icotek provides a compact hand hydraulic punch driver that makes it simple and quick to punch rectangle, square, and round holes. The cut-out sizes of the majority of icotek cable entrance systems are a perfect fit for the holes. This hand hydraulic punch driver works significantly more quickly than any manual wrench-style punches when you need to make a number of holes. The DIN-RC cutter correctly and quickly cuts a variety of top hat DIN rails and bus bars.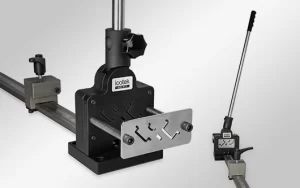 Cable glands
By using split cable glands by icotek pre-terminated cables with diameters from 1 to 35 mm can be quickly routed into enclosures, control panels or machines and be sealed with up to UL type 4X/IP66/IP68 rated ingress protection (certified according to EN 60529/UL50-E). In addition, the cable glands serve as strain reliefs due to the integrated cord grip function. The split cable glands enable quick and easy assembly which is great for retrofits and maintenanc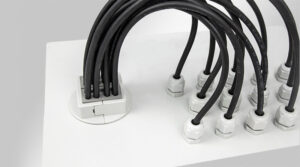 Cable grommets
For Cable Transit Systems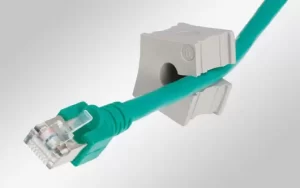 Brush cable pass through
Icotek provides cable pass-through options with brush seals, such as brush plates and brush strips, which are ideal for uses where a high sealing rate is not necessary. The icotek brush seal solutions are intended for cable pass-through of lines with or without preassembled connections that is dust and dirt-proof.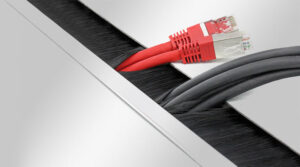 Hygienic cable entry plates
Unterminated cables or pneumatic hoses can be rapidly and effectively routed into control cabinets, panels, and machines using membrane-based sanitary cable entrance plates, and they can be sealed with approved protection classes up to IP66/IP68 (acc. to EN 60529). Alternatives to hygienic stainless steel cable glands that save money, space, and time are hygienic icotek cable entrance plates.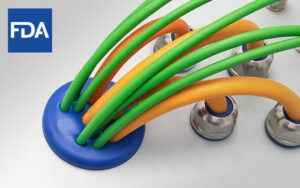 cable management
Cable fixing methods that use cable ties with hook-and-loop fasteners are become more and more popular. They are used in place of traditional cable ties since they can be opened and closed again with ease. The soft substance is kind to cables, especially in areas where there are vibrations. Additionally, icotek provides velcro tape holders that may be attached in a variety of ways fast and easily.