As experts in industrial safety engineering, we create and produce goods and services that are adapted to the needs of clients from a variety of industries. Utilizing our guards on equipment and facilities helps to reduce risks and dangers, which in turn safeguards individuals and operations.
Multifunctional Gate Box
The MGB (Multifunctional Gate Box) is a unique interlocking or guard locking system for the protection of safety doors on machines and systems.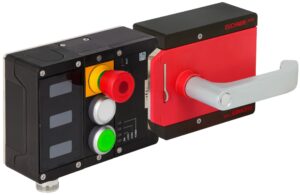 Transponder Coded Safety Switches
With guard locking, without guard locking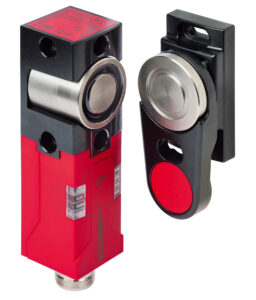 Transponder coded key systems
EKS and CKS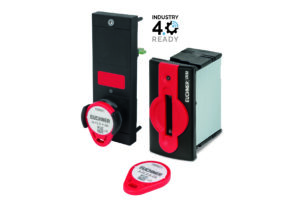 Transponder coded red heads with external evaluation
CES, CEM, CET with guard locking
CKS key adapter
Field evaluation unit CES-FD Evaluation units CES-AZ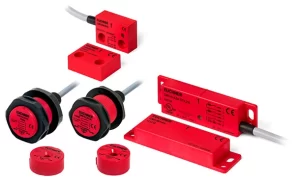 Magnetically coded safety switches
Evaluation units CMS
Red heads CMS with reed contacts
Read heads CMS with hall sensors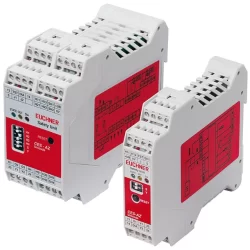 Electromechanical safety switches with guard locking
Safety switches in metal housing
NV.VZ.VS metal switch without guard lock monitoring
TZ proven metal switch
STA metal switch with metal headTX metal switch
Safety switches in plastic housing
TQ small flat plastic switch
TP proven plastic switch
TK very high locking force
STP plastic switch with metal head
STM compact plastic switch with metal or plastic head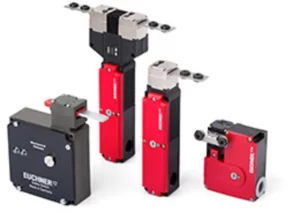 Electromechanical safety switches without guard locking
Safety switches in metal housing
SGA metal switch, NZ.VZ robust safety switch
NX metal switch
N1A/NB01 single limit switches
NZ position switches according to EN 50041
Safety switches in plastic housing
NM small plastic switch; large selection of actuating heads NM.VZ small plastic switch
NQ small, flat plastic switch
NP compact plastic switch
GP plastic switch
SGP plastic switch with switch head made of metal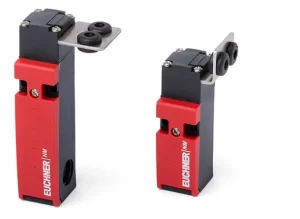 Safety relays, control systems and filter module
Safety relay ESM
Small control system MSC BR/IO-link gateways
Filter module AC-FM-AR
ZSM with numerous control functions
ZSB with plus/minus push buttons
ZSA/ZSR
ZSG, ZSE, ZXE built-in enabling switches

Emergency stop devices ES
Rope pull switch RPS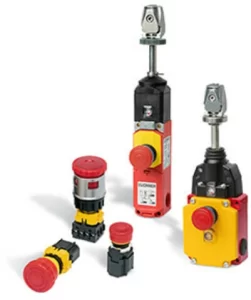 Safety Engineering for Connection to IO-Link
BP/BR safety switch with guard locking
BR/IO Link gateways
BP/BR safety switch with guard locking control via IO-Link
BP/BR safety switch without guard locking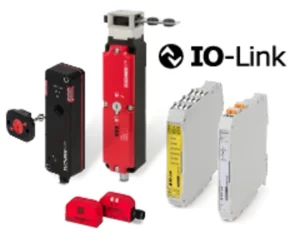 Light Grids and light curtains
LCA2
LCA4
LCA4 master/slave