Flexxbotics manufacturing and automation productivity solutions ensure you get the most from your people, processes, and capital equipment during every single job. By optimizing your workcells for maximum output and efficiency, we give you the competitive edge.
FlexxReference
Maximize utilization and accelerate ROI of your cobot with the FlexxReference™ intuitive robotic software/hardware 6-degree offset tool.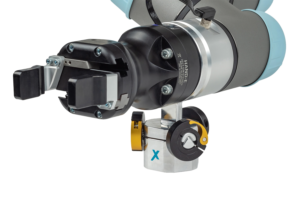 FlexxCNC
Integrate your Universal Robot onto any machine in your shop in half a day. Ensure once your new cobot hits your loading dock you'll have it cutting chips that week.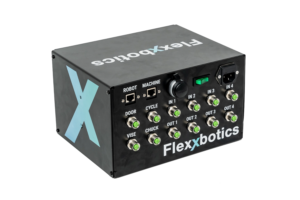 FlexxConnect
FlexxConnect™ is a no code continuous improvement platform connecting information between your work cells, people and business systems. FlexxConnect™ ensures you know how your work cells are truly performing, where to focus your process improvement initiatives and the tools to successfully execute them.