Horner Automation Group is an industry leader in All-In-One-Controllers and globally offers a wide range of industrial and building automation products. While our core focus is industrial and building automation products, including All-In-One programmable controllers (PLC), operator interface devices, control software and a variety of I/O devices, Horner also offers a wide base of wired and wireless network communications including RS-485 based, CAN based and Ethernet based, as well as standard fieldbus networks like CANopen, DeviceNet, Profibus and Industrial Ethernet. In addition, Horner provides hardware, firmware and software design and development. All of our products are designed and supported by Horner engineers and employees. With local internal operations and production facilities, Horner Automation Group is a fully operational North American Manufacturing Company.
XL Prime Series
XL Series
Micro OCS Series
RCC Series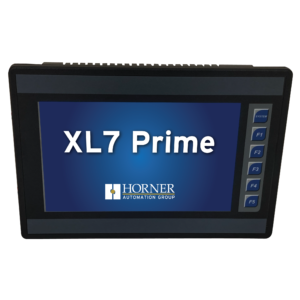 Expansion and Remote I/O
By using remote I/O, Horner controllers offer easier programming, installation, development and set-up. Our controllers have a small footprint and can easily retrofit into an existing system with little effort. The RCC6512 is a versatile product for high-speed applications. It combines a control processor with high-speed digital and analog I/O with integrated networking. SmartRail expands the I/O capacity of OCS all-in-one controllers. It uses either CANbus or Ethernet communications and can be installed locally or hundreds of meters away. Using CsCAN communications, SmartBlock I/O provides easy configuration and network expansion. Designed to complement the Horner SmartStix Digital I/O family, these two can be used together, to expand the I/O capacity of any OCS. The SmartStix is a cost-effective option as expansion or remote I/O and is extremely compact and also uses CsCAN communications. It offers easy configuration through rotary switches and Cscape programming software.