As a leading manufacturer of precision motion control components, power transmission and web tension control products, Nexen works to remain at the forefront of cutting edge engineering and production excellence. Our production capabilities include computerized control and testing systems, dry cutting applications, special coating processes, over 80 multi-axis precision CNC machine tools and automated assembly.
Linear Positioning: Rack and Roller Pinion System
A patented rack and pinion system with bearing supported rollers engaging two rack teeth simultaneously.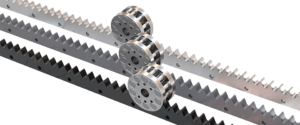 Linear Holding: NexSafe™ Functional Safety Certified Brakes for Linear and Profile Rails and Guides
INDUSTRY 4.0 SOLUTION Nexen's Rail Brake Operating Mode Sensors for either Engagement or Disengagement are Industry 4.0 compatible and can provide information to maximize machine efficiency. Having this information available aides with:
Accurate Linear Positioning
Predictive Maintenance
Operational Feedback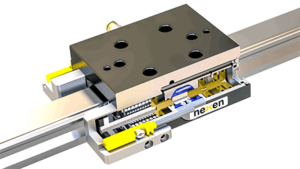 Rotary Positioning: Indexer Systems
Unlike some cam driven systems, the Precision Ring Drive System can start and stop at any incremental position. Users can change the motion profile by simply loading a new servo drive program. The Rotary Indexer also allows maximum acceleration or deceleration at any point without the risk of damage.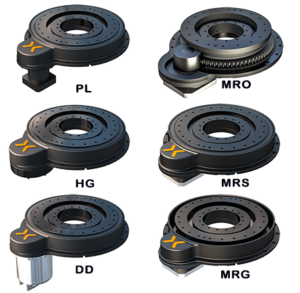 Rotary Holding: Eclipse® Servomotor Brakes
With over140 models, seven bore sizes, and a variety of mounting configurations and torque offerings, make retrofitting on existing machines quick and easy. This vast array of flange options transforms what was once custom design into an Eclipse standard. No special ordering. No lengthy waiting. Eclipse saves you time, consolidates resources, and lowers inventory costs.