Manufacturers struggle to put robots to work in their factory because it's still too costly and too complicated. Robotiq's tools and know-how simplify collaborative robot applications, so factories can start production faster. Robotiq works with a global network of connected robot experts supporting their local manufacturers.
2F-85 and 2F-140 Grippers
Plug + Play on collaborative robots
Eliminate changeovers & reduce tooling costs
Pick parts of different size and shapes
Automate all your applications with one gripper
Program your application in minutes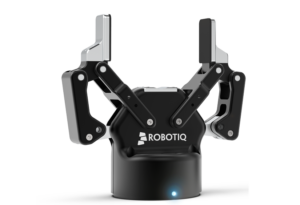 3-Finger Adaptive Robot Finger Gripper
3-Finger Adaptive Robot Gripper The 3-Finger Gripper is the best option for maximum versatility and flexibility. It picks up any object of any shape.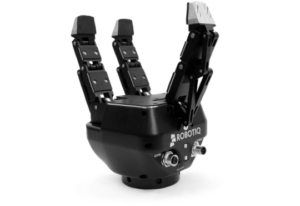 Your favorite gripper just got better! We kept the form factor and improved the internal components. Result? A stronger Hand-E, increased payload and better warranty. 
The gripper for collaborative robots
Plug + Play and easy to program
High accuracy and wide stroke
Ideal for precision assembly tasks
Built for industrial applications and harsh environments
A pre-made gripper saves a lot of money.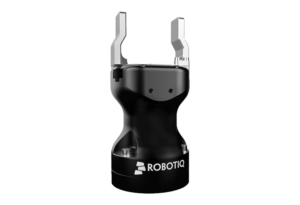 Plug + Play
Easy programming
Fast installation
Full customization
Low noise
Efficient and easy automation
Quick response time