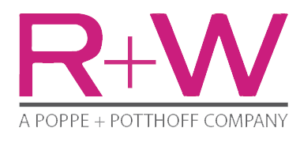 R+W manufactures top-notch, high-performance metal bellows couplings, elastomer couplings, disc pack couplings, and torque limiters for the global market; precise to the micrometer.
Precision Couplings
R+W can offer solutions for practically any application, balancing the demands for high speed and high precision in motion transfer, as a specialist manufacturer of precision couplings. When using R+W precision couplings, businesses may operate their systems with the guarantee of process reliability and efficiency.

R+W offers a wide variety of precision coupling products, ranging from off the shelf standard items to fully customized units, based on collaboration with the customer from concept to delivery.
Metal Bellows couplings
Minature bellows couplings
Elastomer couplings
Line shafts
Servo disc couplings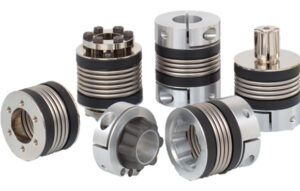 Industrial couplings
Industrial couplings are perfect for all applications that need optimal safety and performance in the face of constant and heavy loads thanks to their durability, dependability, and flexibility. Proper industrial coupling selection is crucial because engineers and operators across a wide range of industrial industries are aware that machine component failures and downtime increase costs and, in the worst situations, can result in accidents.
Safety couplings
Disc-pack couplings
Flexible gear couplings
Metal bellows couplings
Elastomer couplings