Automation is being used by manufacturers all around the world to help with labor shortages, boost production, and enhance product quality. For a variety of manufacturing activities, collaborative robots offer a versatile, safe, and affordable automation solution.
Around the world, Universal Robots has sold more than 50,000 collaborative robots that are used every day in production environments.
UR3e
Because of its small size, the UR3e fits well in confined locations. It is ideal for bench-top use or for integration directly into machinery because of its tiny footprint, which makes it suitable for light assembly and screwdriving tasks. Additionally, UR3e is available with a 3-Position Teach pendant and as an OEM robot system.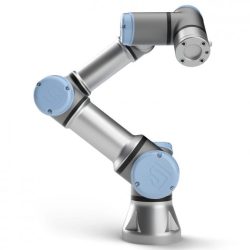 UR5e
The UR5e is a collaborative industrial robot that is lightweight, flexible, and capable of handling medium-duty tasks. The UR5e is built to integrate seamlessly into a variety of applications. Additionally, UR5e is available with a 3-Position Teach pendant and as an OEM robot system.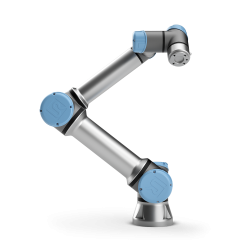 UR10e
The UR10e is a highly adaptable collaborative industrial robot that has a high lift capacity (12.5 kg) and a long reach (1300 mm), making it ideal for a variety of packaging, palletizing, and machine tending tasks. The UR10e is also available with a 3-Position Enabling Teach Pendant and as an OEM robot system.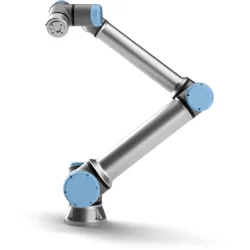 UR16e
The utility of this industrial robot has unparalleled functionality. The UR16e is designed for demanding jobs including machine maintenance, material handling, packaging, material removal, and screw- and nut-driving operations. It can lift numerous components in a single pick and has a remarkable payload capacity of 16 kg, which is especially beneficial for transporting large end-of-arm tools. Shorter cycle times result in operations being completed considerably more quickly. Additionally, UR16e is available with a 3-Position Teach pendant and as an OEM robot system.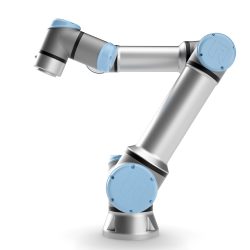 UR20e
The next-generation cobot from UR can assist in more environments, undertake more jobs, and fit more applications thanks to its 1750 mm reach and 20 kg payload capacity. The UR20 is the first of Universal Robots' next line of industrial cobots, which are built to embrace the UR trademarks of versatility, usability, and compact footprints while pushing performance to new heights.